Back
September 11, 2019
North Carolina Gym Accident Liability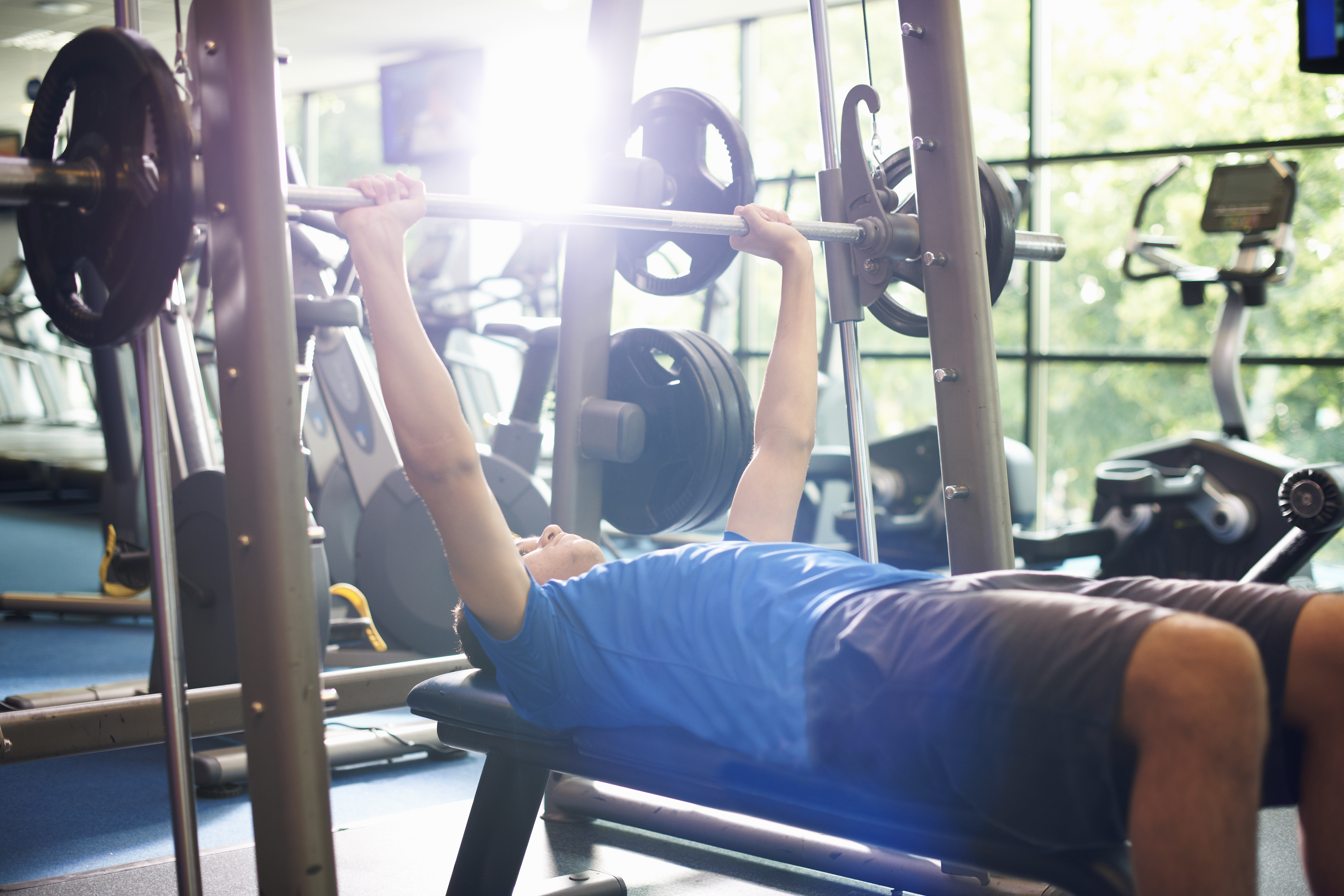 Charlotte Gym Accident Lawyers –
Gym Accident Liability
Many Americans have become far more health conscious over the last twenty years by incorporating healthier diets and regular exercise routines into their lives. With that trend came an increase in the popularity of gym memberships and fitness equipment. While this spike in health and fitness is mainly positive, with more gym use comes more potential for injuries to people from dangerous conditions such as poorly and improperly maintained weight lifting equipment to chipped and cracked tile surrounding recreational lap swimming pools. It's important to know your options and to be aware of your rights if you or a loved one or friend is injured at a gym due to someone else's fault. It's also vital to know that a Charlotte gym accident lawyers, Biazzo Panchenko Law, can help you pursue damages for any medical bills, lost wages, pain and suffering, loss of consortium or other compensable damages that you may incur from a gym accident.
Common Causes of Gym Accidents and Responsibility
Often times people are hurt at gyms by accidents involving improperly maintained gym equipment. For example, a cable could snap on a weight lifting machine mid work out or a treadmill can suddenly come to a halt while you're running a 9.5 and watching the news. If you incur injuries from a scenario such as these and it can be proven that the maintenance of the equipment was improperly completed and that the improper maintenance made the injuries more likely to occur, or created opportunities for gym members and patrons to sustain injuries, you may have a valid claim against the gym to recover damages for you injuries. Going after the gym itself would typically present the best route to recovering damages for your injuries, particularly if the gym has a general liability insurance policy or other insurance coverage available to cover injuries to patrons at the gym. People also get hurt at gyms due to the negligence of other gym members such as when someone working out drops a weight on another member's foot while they're walking around. A lot of folks who go to the gym have probably all seen that one tool bag in their gym that likes to huff, grunt and violently throw weights around after their sets. If you're ever fortunate to get hit with one of the projectile weights, you likely will only have a claim against the tool that carelessly threw the weight, and chances are, the guy who spends 12 hours a day at the gym doesn't have deep pockets to pay your bills. But if the gym has an insurance policy that includes Medpay, you may be able to get some recovery from the gym. Medpay is a system attached to some premises liability policies that pay for people's medical bills from injuries incurred on the property regardless of fault. However, if a physical trainer or other employee of the gym launched the weight that landed on your foot, you likely will have a claim against the gym under North Carolina's vicarious liability laws which generally allow injured individuals to pursue damages against an employer for the negligent actions of their employees.
Contributory Negligence and Assumption of the Risk
While a gym may be partially responsible for causing your injuries for improperly maintaining their equipment, you may be barred from recovering damages from the gym due to contributory negligence and/or assumption of the risk. For example, if you use the piece of equipment with a posted notice saying, "out of order" or something along those lines, and you get hurt, a fact finder in litigation, such as a jury or judge, will likely find that you are at least partially responsible for causing your own injuries and that you assumed the risk by using the equipment after reading the posted warning. In North Carolina and just a few more U.S. jurisdictions, if you are found to be just 1% at fault for causing your own injuries, you are 100% barred from recovering anything from others for your injuries. For more information, check out our CONTRIBUTORY NEGLIGENCE BLOG. Likewise, if you use a piece of gym equipment improperly and not in the way it was intended to be used, you have assumed the risk of injury and will likely be barred from recovering as well.
Get Your Case Evaluated
We strongly encourage you to seek the advice of a licensed North Carolina Personal Injury Attorney at the earliest stage possible after any gym accident that you're involved in that results in injuries. At Biazzo & Panchenko Law, we are prepared to negotiate a settlement for you or file a lawsuit to pursue your case through a jury verdict if warranted, to obtain the compensation you deserve. Contact Biazzo & Panchenko Law today to schedule your free Personal Injury consultation. This blog is not to be construed as legal advice.